The garage door keeps your vehicles secured and protected from burglars, as well as from the outside elements. It also keeps your family and property safe from intruders. That's as long as the door is installed correctly and functioning properly. Although its main role is to provide security, it can also pose a risk if it malfunctions. Here are some tips on how to prevent these safety and security problems.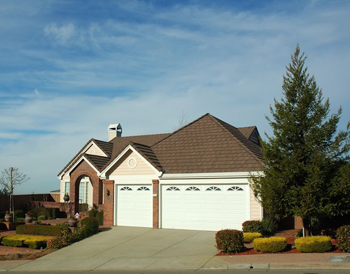 Keep It Close
Never leave your roll up garage door open. Close it immediately after parking your vehicle inside or getting it out of the garage. Burglars are just waiting for the opportunity to break in to a property and you could be the next victim if you leave it open.
Keep Remote Away from Kids
Let the kids know that remote controls are not toys and that they should not play anywhere near your Stanley door. Since kids are naturally playful, it's still recommended that you keep the remote control away from them to prevent them from playing with it. They may hurt themselves or other people if they do so. This is also true if you have wall control. It should be at least five feet from the ground so kids will not be able to reach it.
Do Not Let Anyone Get In or Out of the Garage If It's Closing
Some people still try to get out or in the garage when the door is already closing. Even though you have a modern door that comes with a sensor or automatic reverse feature, anything could happen and these sensors or reverse mechanism may stop functioning, which could cause serious injuries and property damage. To make sure that such a situation would not happen, don't let anyone get in or out while the door is closing.
Find a Secured Opener
Door openers bring convenience in opening and closing the doors as there's no need to do this manually. When you use your remote control to open the door, a signal is transmitted that matches the security code of your remote. Hackers could get this security code and use this to gain access to your property. This can be prevented by choosing an opener that has a rolling code. A new security code is generated after every use so even though hacker copied the previous code, they would still not be able to gain entry because the opener is now using another code.
It's also important to keep your door and opener properly maintained to ensure they are functioning as designed. Garage door repair Amelia Island offers top notch maintenance service. Contact them if you need their help.